What is Overachiever in BGMI?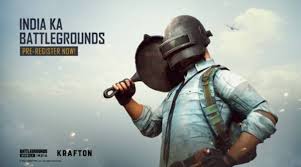 Players can brag about their achievements and titles in Battlegrounds Mobile India in front of their peers. The overachiever title in BGMI is one of such titles in-game, and it's something that every BGMI (Battleground Mobile India) fan craves.
There are also some other titles such as Sharpshooter, Pacifist, Commando, and many others.
However, this article will show our readers how to get overachiever in BGMI (battlegrounds mobile India).
Details about How to get Overachiever title in BGMI
Some people find it cool to have titles and they are cool, for example, overachiever.
To earn the overachiever title in BGMI, players must earn a total of 2800 achievement points by completing the game's many tasks and missions. Aside from that, there's an achievement progress meter that shows how many missions you've done thus far. Glorious Moments, Matches, Honor, Progress, Items, Social, and General are among the many little groups of missions. Each group has a set of missions that you must perform.
In Matches, for example, there are missions like Shotgun Mastery, Veteran, Patient Zero, and so on. The mission's description is included beneath the title.
Sniper Mastery IV, for example, is a mission that demands players to kill 300 Enemies with sniper rifle rifles. Furthermore, when you finish a mission, you are rewarded with not just achievement points but also enticing prizes.
Also Read: BGMI No Recoil Config File Download 100% Working
Which Prizes We got With Overachiever Title in BGMI?
Gold coins, silver bits, several crate coupons, and even uncommon outfit sets are among the mission's prizes. After finishing the SMG Mastery V mission, for example, players will receive 5 premium crate vouchers.
By getting this kind of title in-game you can flaunt your friends, and make your character and profile look good.
Now I am going to tell you the steps, by which you can easily achieve this title.
How to get Overachiever Title in BGMI
Steps :
Open Battleground Mobile India game on your phone.
Click on the missions tab located in the lobby of the game.
Tap on the achievements part and complete all the given missions to earn points.
Collect the 2800 achievement points and then claim the Overachiever title.
The Overachiever title will be unlocked if the user has earned 2800 accomplishment points. After a short time, it will display at the top of the achievements list. Ready to be claimed by pressing the collect button.
Make sure you're in the platinum tier or higher in solo and squad mode before putting up all of your efforts to earn the title. Thus, by using the strategies outlined above, you may simply obtain the Overachiever title in Battlegrounds Mobile India.
Furthermore, awards will be credited to players' accounts anytime they finish any mission.
My thoughts:
Besides, everything whether it is the title, premium crates, gun skins, or anything else. what I feel is that you should enjoy playing games.
Whatever game you play, enjoy playing it, play with your friends and spend a good time with them.