In this Article, We Have Covered Complete Details About How To See Wifi passwords on Windows 11. And Here We also Tell about all processes on this topic.
You may retrieve your Wi-Fi password from Windows 11 Settings if you have forgotten it. Remember that you can only view a Wi-Fi network's password if you're already connected to it using this way. To receive your Wi-Fi password, follow the instructions given below:
I'll show you five different and fast ways to retrieve or read your WiFi password on Windows 11 in this post. Depending on your preferences and how much access you have to the PC settings, each of the methods listed below can be useful.
Process Of How to See Wifi Password on Windows 11
To access System Settings, press the shortcut key Windows+i or click the Start button and select the 'Settings' icon.
Select the 'Network & internet' tab on the left pane of Windows 11 Settings, then scroll down and select the 'Advanced network settings' option on the right.
Scroll down to Related settings on the Advanced network settings screen and select 'More network adapter choices.
The Network Connections control panel will appear after that. Right-click on your Wi-Fi adapter and choose 'Status,' or simply double-click on the adapter.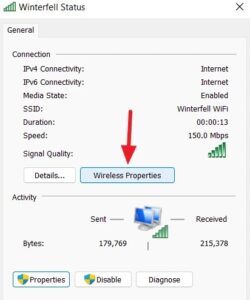 Select 'Wireless Properties' from the Wi-Fi 'Status' dialogue box.
Also Read:Upgrading to Windows 11 from Win7 will require a clean install | Windows 11 Minimum Requirements |
Another popover dialogue box will appear, titled 'Wireless Network Properties.' Select the 'Security tab and enable the 'Show characters' option.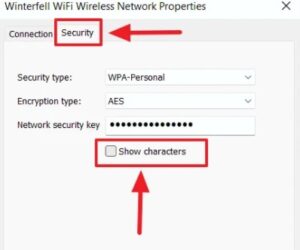 Conclusion:
In this article, we have covered a piece of detailed information on how to See Wifi passwords on Windows 11. We hope that you would like our article as we have tried our best to provide you with the information in detail about the Wifi Password on Windows 11.