How to get free skins and diamonds in mobile legends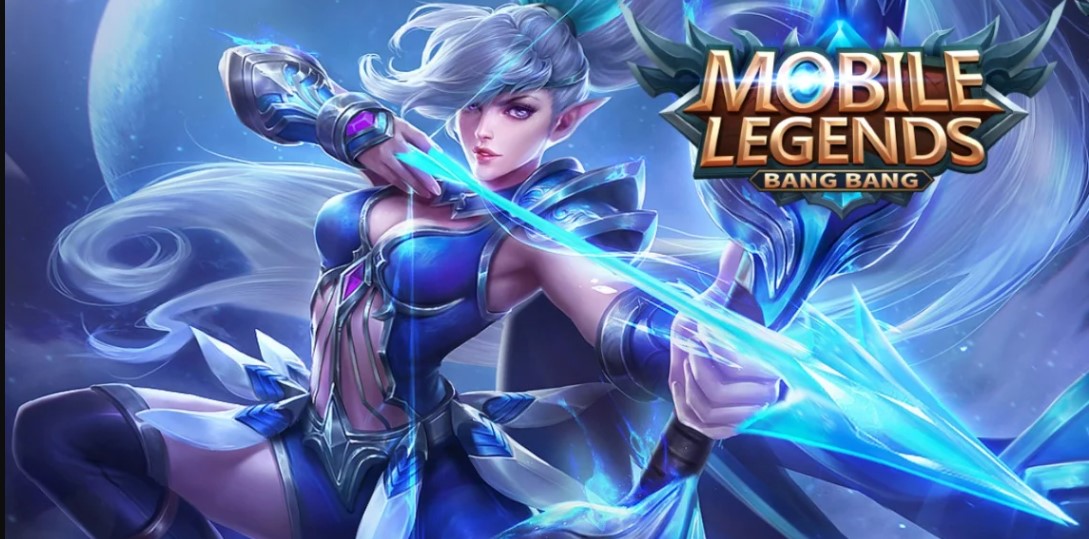 In Mobile Legends, a free-to-play MOBA game, in-game purchases are available. The game's currency is diamonds, which can be used to purchase character skins and other items. The official way to get them is to spend real money on diamonds, which are then exchanged for skins. There are, however, a few ways to get them for free. Learn how to get free skin and diamonds in Mobile Legends by reading on.
How to Get Free Diamonds in Mobile Legends
Though paying for diamonds is the proper way to obtain them, there are a few ways to get free Skins and Diamonds in Mobile Legends. You'll find a list of them below.
Participating in Tournaments and also in Special Events
Mobile Legends Redeem Codes
Lucky Spin Draw's
One of the ways to get free skin and diamonds in Mobile Legends is to participate in sanctioned tournaments and Special Events. Winning tournaments can even earn players real money. You can therefore follow the official social media pages to learn about the dates of such activities.
Check the game's forum threads to find out when similar events will take place. Another way to get free skin and diamonds in the game is to enter the Lucky Spin Draw. During the spin, players can receive Gem Fragments, which can then be transformed into diamonds
Get free skin and diamonds in Mobile Legends By Redeem Code?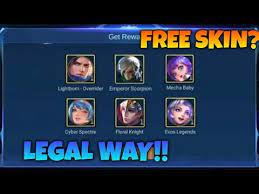 Another approach to get free skin and diamonds in the game is to use redeem codes. Redeem Codes are unique codes that can be used to reward players with unique rewards. It might even be diamonds in rare situations. Developers and, on occasion, social media influencers give redeem codes.
Many third-party websites, on the other hand, claim to provide 'Redeem Code Generators.' These are almost certainly phishing sites attempting to obtain personal information. Because the codes provided by such sites may not be authentic, consumers should avoid them entirely.
Also Read: Next Weapon Royale in Free Fire August 2021 | AWM Skin
Keep an eye on the game's official social media platforms, such as Twitter and Instagram, for real and authentic codes.
How to use Mobile Legends Redeem Codes 2021?
You can use your Mobile Legends redeem codes through the below-given process:
Visit the official website.
Enter your Game ID and verify your game account.
Fill the Redeem code into the provided space.
Click on 'Redeem' and check inventory for the reward.
Everything about free diamond generator
You'll delve under the skin of a hero who's preparing for a great clash in Mobile Legends. The objective is to combat your opponents and destroy their base in order to take over their region and win the battle.
It is one of the most interesting games now accessible for mobile phones, and resources such as diamonds are employed to get the most out of it. In Mobile Legends, diamonds are one of the most valuable coins you may have.
And to obtain them, we have a hack at TrukoCash that will allow you to earn an endless amount of diamonds to play with till you become bored of it. Our resource generator is simple to use: simply type in the quantity you want and press the button, and we'll begin hacking the game to fill your account with resources.
Diamonds are a valuable resource in Mobile Legends since they allow us to purchase high-quality products such as more strong heroes, customizing them, and obtaining really useful items to keep the game fascinating.
You will be able to earn diamonds indefinitely and play far more fascinating and exciting games using our hack.
One more way to get mobile legends free skins and diamonds
Mobile legends pringles promo:
Collaborations are nothing new for Moonton's Mobile Legends: Bang Bang. Through an in-game message, the gaming developer recently teased a future partnership with the anime series Bleach.
Now, Mobile Legends has partnered up with Pringles to give gamers a chance to win free gems and Epic Skins on a daily basis in the game.
For purchasing participating Pringles goods, players can now get 20 free Diamonds and a chance to win an Epic skin worth about 1,000 diamonds in a daily prize draw.
Granger, Biosoldier, Guienevre: Lotus, and X.Borg: Graffiti Fashion are among the skins he has available. A 7 Eleven Exclusive offer will also have 30 Xiaomi Mi 9t Pro phones up for grabs, in addition to free diamonds and Mobile Legends Epic skins in mobile legends.
The promotion will start from September 1st to October 31st, and the 7 Eleven Exclusive promotion will start from September 23rd to October 31st.
Process of joining the promotion
Buy one of the participating Pringles products.
Upload your receipt on the website.
Tell them "Why do you love Pringles?"
Above given was the information of mobile legends free skins and diamonds.