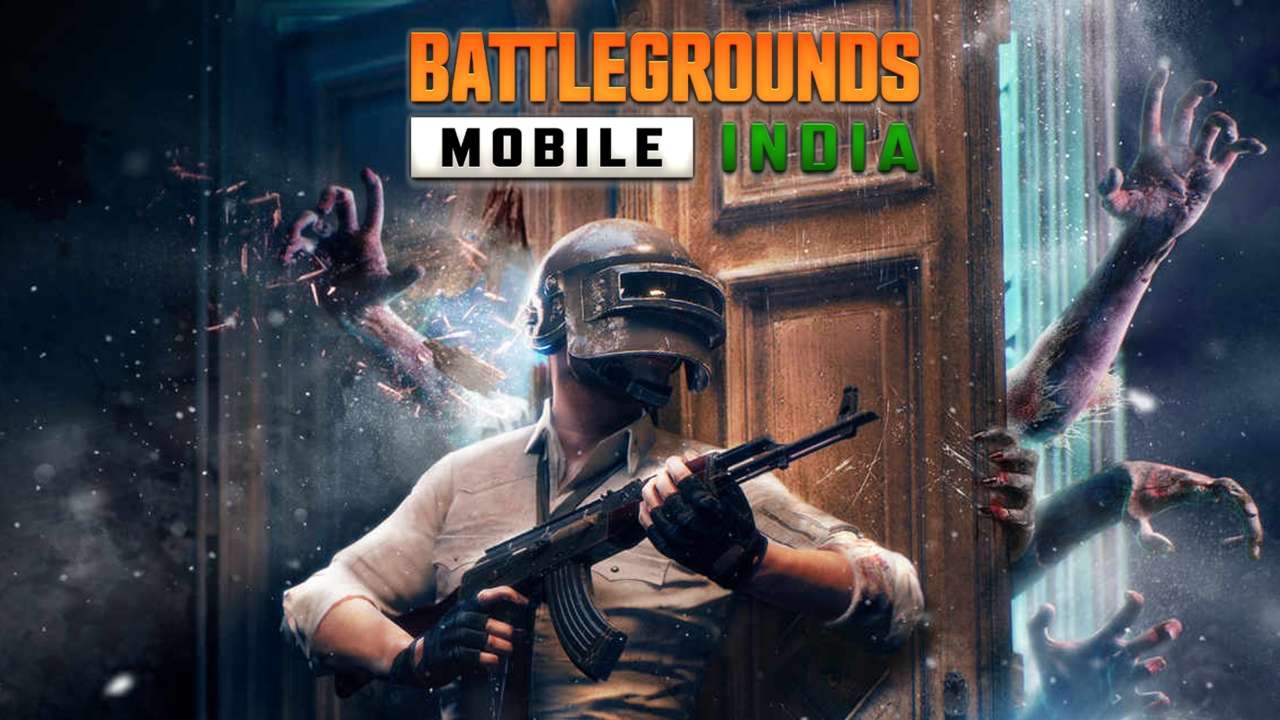 In this article, we are going to tell you about the Top 10 guns in BGMI 2023, to win the game. So to know and learn more about it do read the full article.
Battlegrounds Mobile India has arrived, and obtaining the Chicken Dinner is becoming increasingly difficult with each passing day. BGMI is primarily reliant on your speed and combat skills, but the weapons you use also have an impact on your chances of winning. In the Battleground, players can choose from a range of armaments and upgrade their arsenal. In the game Battlegrounds Mobile India (BGMI), the following are some of the best Weapons in BGMI 2023 to use.
Following Are the Top 10 Guns in BGMI 2023- to Win the Game:
M249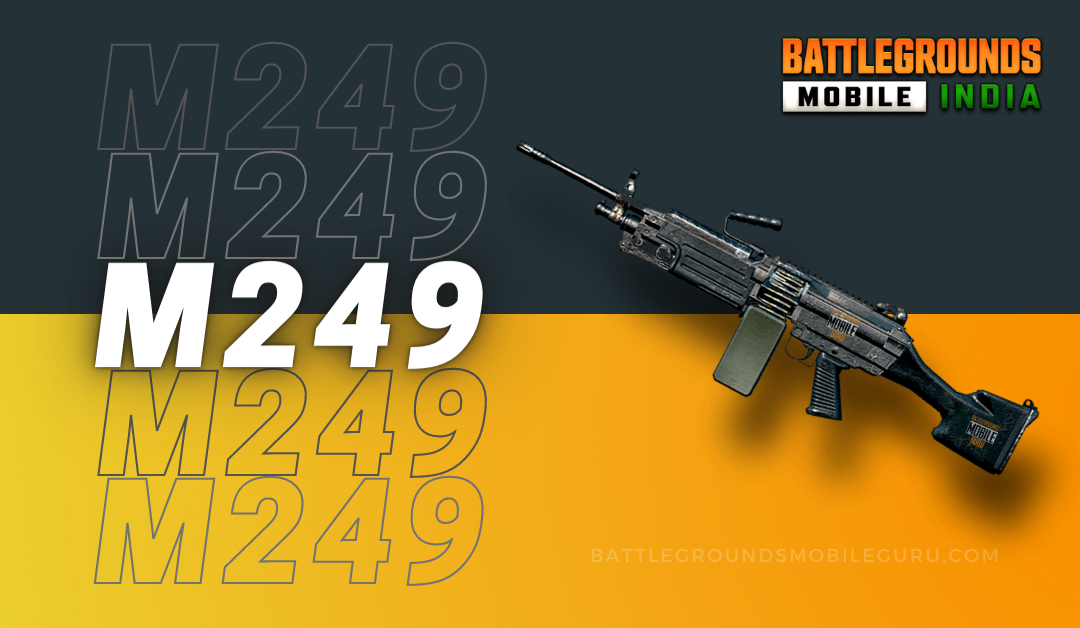 The M249 was already a fantastic weapon, but with the latest modifications, it has become much better. The pistol does decent damage, but its main selling point is the number of bullets it can hold every round. The M249's original capacity is 75 bullets per round, but this can be expanded to 150 bullets per round with the addition of an Extra Quickdraw Magazine. We recommend that players utilize a Tact-Stock to improve stability when delivering many shots.
GROZA
It is a must-have as one of the strongest assault rifles in BGMI. GROZA's USP is that it may be used in both long and short applications. When opposed to other games, the typical damage is 49 points, which is quite significant. Players should be aware that GROZA is an airdrop exclusive, meaning that the pistol may only be obtained during the game.
AUG A3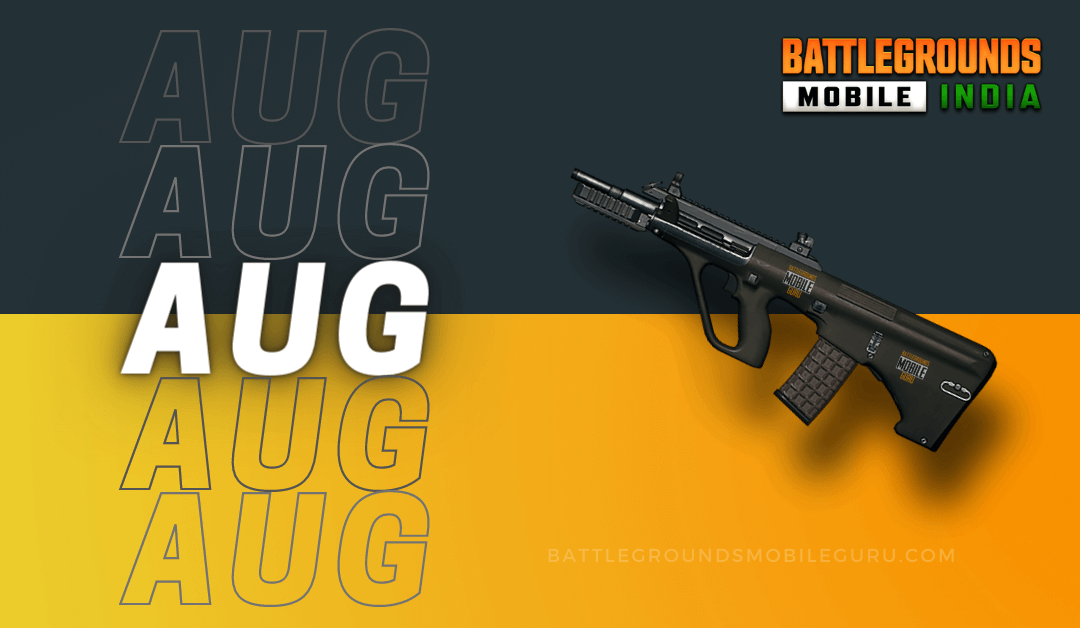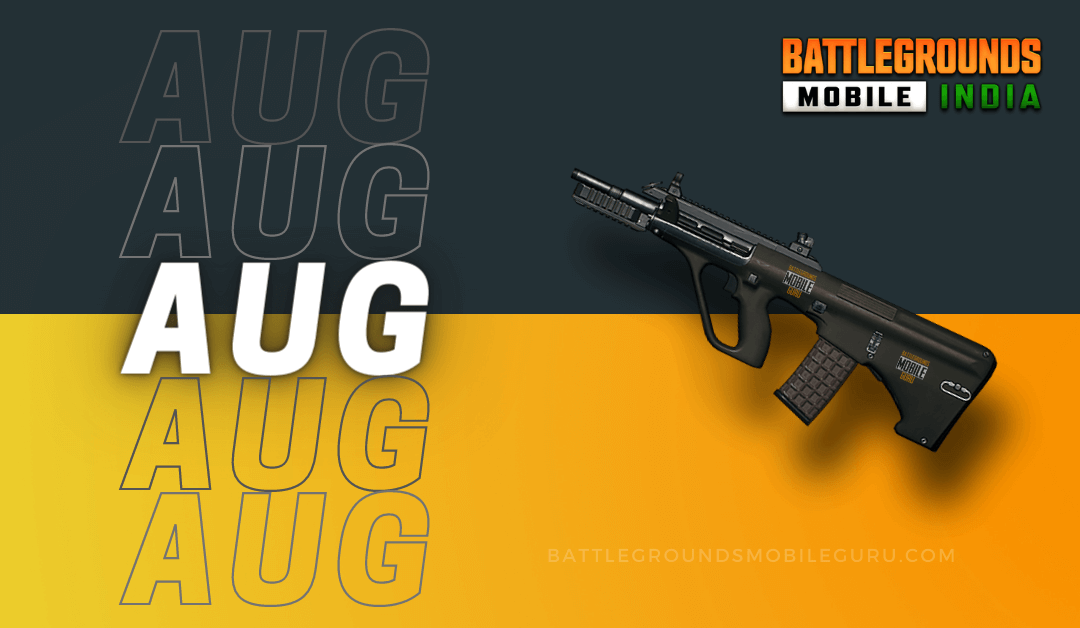 In Battlegrounds Mobile India (BGMI), the AUG A3 is a weapon with rank A. You can get this gun by looting the airdrop and is most likely one of the game's best weapons. The assault rifle is suited for mid-long-range warfare because of its outstanding stability and minimal recoil. In contrast, the gun has a notable reload speed. As a result, an Extended Quickdraw magazine is recommended for usage with this rifle. It can also be used with a 3X scope for better visibility in middle-to-long-range battles.
Also Read: PUBG New State Sensitivity Code Latest
Arctic Warfare Magnum(AWM)
AWM is the deadliest gun in Battlegrounds Mobile India, according to several gamers, and they are correct. There isn't a better rifle than this with 120 points of damage. Only one body shot with this AWM is more than enough to knock out the opponent. You may have to make another attempt if the monster has level 3 armor, but it isn't a big deal. Players should also be aware that handling this beast is no laughing matter, thus getting some practice before employing it in high-stress circumstances is advised.
AKM
Another high-damage weapon on the list is this one. AKM's stats are quite comparable to GROZA's, as they both deal 49 points of damage with 7.62 mm ammunition. The recoil of AKM is its only drawback. The gun's recoil is quite high, making close-range shooting nearly impossible. We recommend using a suppressor with AKM but don't expect much of a difference.
M416
The M416 is undoubtedly one of the strongest weapons for Battlegrounds Mobile India (BGMI) new players. The weapon is known as an assault rifle or AR, and it features some impressive recoil controls. Because it comes with a bevy of accessories, this rifle is quite popular among Pro gamers. Stock and grips can be attached to the pistol to help manage the recoil. Middle-range and middle-to-long-range fights are best served by the M416. You can also use up to 6X Scope to this weapon, which will help you kill opponents from afar.
Also Read: 
BGMI 1.8 64 Bit Apk Download Link | Direct Download
PUBG Global Version 1.8  APK Download | Direct Link
DP-28
The DP-28 is one of the most reliable weapons in Battlegrounds Mobile India (BGMI) when it comes to middle-range fights. It is an LMG with a huge amount of firepower and damage. The gun uses 7.62mm heavy ammo and has a 47-round magazine. When you want to kill away the enemy's vehicles or more, the gun comes into use.
The LMG is not without flaws. There aren't many attachments, to begin with. Secondly, the rate of fire is less than the other ARs and SMGs in the game. In addition, the gun takes a long time to reload.
Scar-L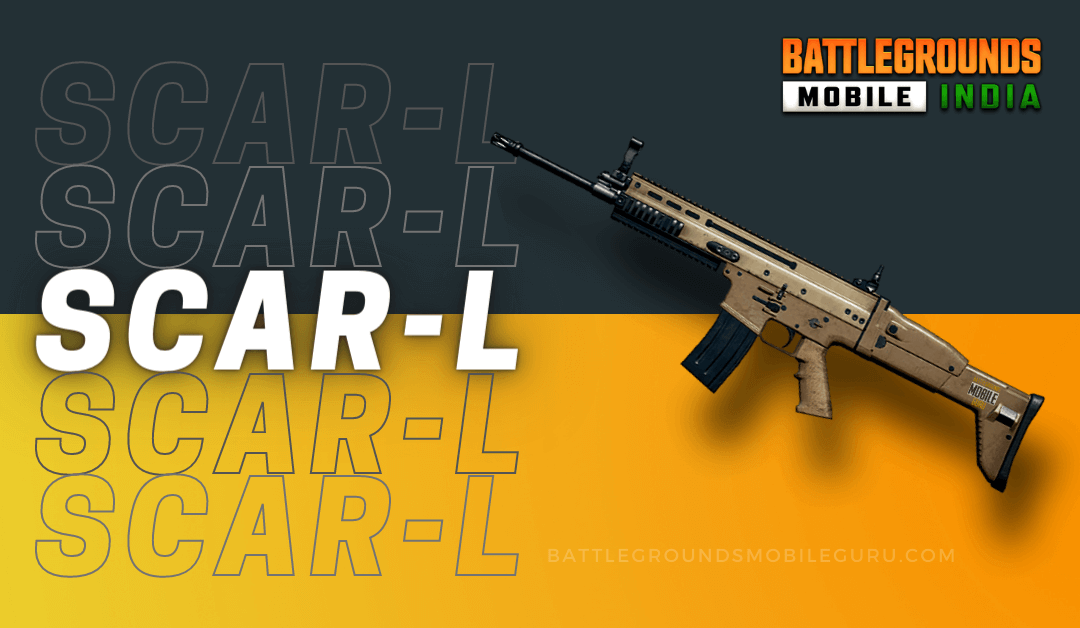 Whenever it comes to short-range or medium-range weapons, the Scar-L is one of the most popular options. Because the gun's damage is a little lower, it's not recommended for long-range use. The rifle also has low recoil, making it an ideal choice for short and medium-range shooting. Scar-L fires 5.56mm ammo, which is widely available. It is quite easy to locate in Pochinki.
Micro UZI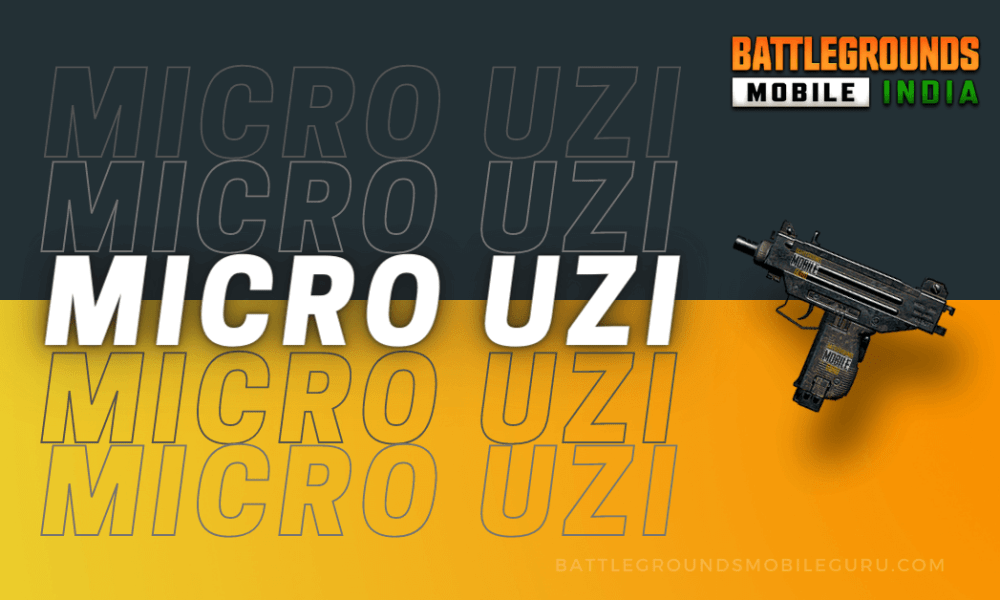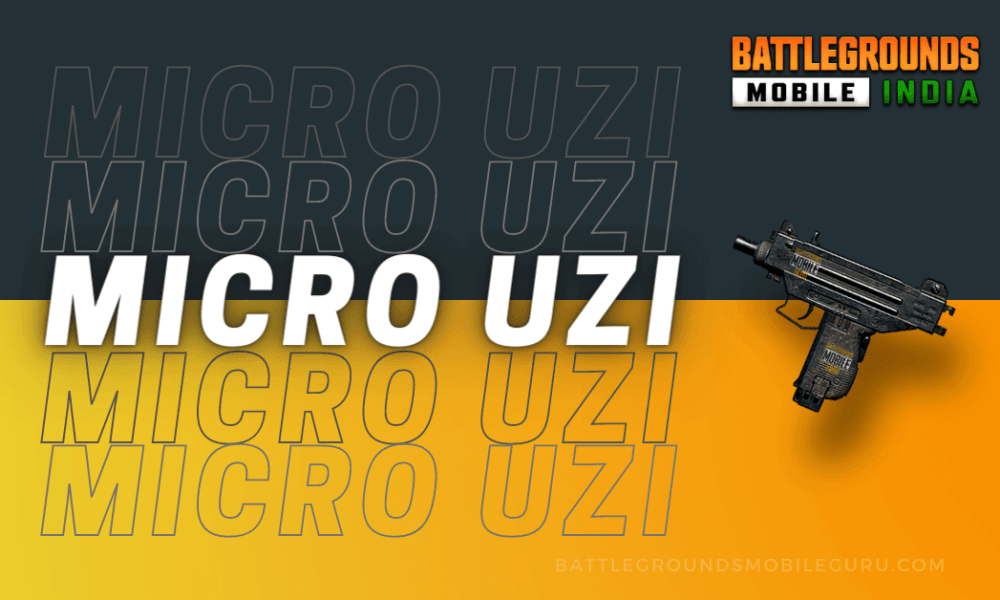 Because of its fast shooting speed, the UZI is one of the most popular weapons. When compared to another weapon, UZI fires the most shots per minute, making it tough to beat at close range. The gun fires 9mm ammo and has a maximum capacity of 35 bullets. The UZI is without a doubt the best short-range weapon available.
MP5K
The MP5K is a submachine gun that may be found in several BGMI and PUBG Mobile maps. Unlike the Vector, Micro Uzi, and UMP 45, however, Esports and classic gamers do not prefer the MP5K.
With a slower reloading time, the MP5K can become a devastating weapon because it has a longer range than other 9mm SMGs and can be mounted with scopes.
This concludes our list of the greatest Battlegrounds Mobile India firearms. The list is subjective, so you may agree or disagree with it, but you should try each rifle at least once. So these were the Best 10 guns in BGMI 2023- to win the game.