BGMI 2.6 Update Release Date – Complete Details
This time they have brought a new update in-game which is BGMI 2.6 Update Download. In this article, we will provide you with BGMI 2.6 Update Complete Details. This BGMI 2.6 Update is very innovative and different from all the modes in the BGM India game.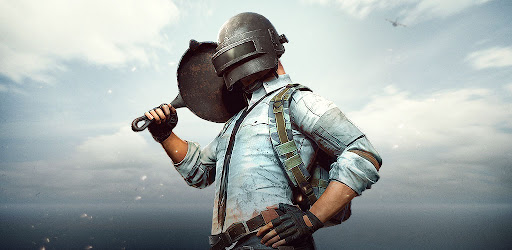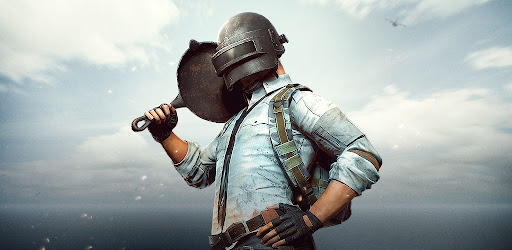 What is BGMI Game?
BGMI is developed by Krafton. The BGMI game is one of the most loved games all over the world as it is available on pc as well as Android. BGMI has a huge player base and it is played all over the world.
In past months there was PUBG in India but it does not follow the Indian rules and regulations so it was banned by the Indian government. But then the Krafton company developed a special version only for India and that is BGMI (battlegrounds mobile India).
And in BGMI also got a great response from their Indian players. So they keep on adding new updates, skins, weapon skins, and new modes also.
What's New in BGMI 2.6 Update?
When you see the map and see a flying ancient temple then don't think it's the old one, It's The Updated One…
In this BGMI Update, You Can Update-
New attachment – Full Auto Mode attachment
This attachment will convert burst guns like M16A4 and MK47 will fire in auto mode.
Spectating – Companion Spectating
When a player dies in a match, the player can transform into a companion and spectate the full match.
Ability – Knock-Out Door Control
After being knocked out, a player can open or close the doors of houses using this ability.
Using this setting, a player can change the mode to Sunny, Dusk, and Night.
Mirado with convertible rooftop will be added to the Erangle and Sanhok.
Monster Truck will now spawn in Erangle.
Open rooftop UAZ will now be removed from Erangle.
Recall – A recall system will be added to Earngle-ranked matches.
Teammate Restrain –  If a player knocks a teammate out by mistake or intention, the teammate can Restrain his movement in the ongoing match.
New Theme Mode:
Dino Settlement: A 90×90 recently themed ground with plenitude of inventories. It contains a largeT.Rex.
Primal Zone: lower themed grounds called the primitive Zones contain Pterosaurs and Velociraptors that the player can tame and ride after conquering them. primitive Zone includes several mini-games like Pterosaur Hoops, Velociraptor Jumping, and DinoHatchery.
PvE Velociraptor: Adept at ground-type strikes. Has only one capability-Mount.
PvE Pterosaur: Adept at upstanding strikes. Has three abilities- Mount, dash, and Grab.
PvET. Rex: The powerful dinosaur. Has two abilities- Mount and roar.
Companion Emote Control: A player can control their companions to perform emotes.
Tactical Attachment Applicable Mode: Updates New Full-Auto Mod and Gun Shield politic attachments are added.
New SMG attribute: Gamers have full movement speed while using all SMGs.
Melee Weapon Revision: All melees arms are grouped under the new Machete. Weapon finishes can now be added to Machetes. Animation is adapted accordingly.
Convertible Sports Car Mechanic: The Open and Closed Top Mirado is now a single vehicle with a convertible roof. The same adaptation has been made to UAZ.
Vehicle Advancements: Monster Truck is added to Erangel. UAZ replaces Pickups in Sanhok and Miramar. Open Mirado is now a part ofErangel.
Throwables Improvements: Improved animation, reduced recoil, and other introductory updates.
Supply Shop Item Adaptations: In Livik Supply Shops now carry QBZ rather than AKM.
Match Withdrawal Penalty Adaptations: Players' merit will not be subtracted if they exit a match before boarding the plane.
Chicken Dinner Adjustment: Improved chicken dinner UI and winding.
Gun Shield Attachment DP- 28 and M249: can be equipped with new Gun Shield attachments. Equipping it'll help players defend themselves from hostile fire while prone.
Full-Auto Mod Attachment: Compatible with M16A4 and Mk47, which will help this artillery to get a full-auto shooting mode for the first time in PUBG Mobile'shistory.
Map Updates: New PvE hostiles( Pterosaur and Velociraptor) are added to Misty Port's Basic and Advanced Maps.
Feature Improvements: PUBG Mobile players can fantasize about their companions in the Metro Royale Lobby and use their emotes. They can set outfit display settings( while wearing Lv. 4, 5, or 6 Vest) on the Metro Royale Lobby's equipment page.
Also Read:
With all these supposed to be added to the game, there is no wonder that players are frantically waiting for the official announcement released about the new BGMI 2.6 update download.

BGM India 2.6 Update Download:
Update 2.6 like the other will surpass all the expectations of the players. This update will have new game items and a bunch of other content that will improve the overall gameplay experience of players in this battle royale title.
FAQs
This BGMI July mode is in the 2.6 updates Download the BGMI game
1. Is PUBG and BGMI same?
BGMI is an Indian version of PUBG Mobile, which was launched exclusively for players in India after the government banned PUBG Mobile in the country
2. Can I play BGMI in PC?
Yes, you can play BGMI on PC. However, you will have to use the emulator in order to play BGMI.
3. Who is the owner of BGMI?
Rev Charlie Mabry is the owner of BGMI.
4. Is BGMI only for India?
It is exclusive to Indian players.
We hope that you would have liked our article as we have covered every detailed information on BGMI React Survival mode and how to play it. We have covered some information on BGMI update 2.6.