Here we are going to teach you about how to create and upload youtube shorts on pc, so to learn about it read the complete article and enjoy, making videos.
YouTube Shorts is a method for anyone with a smartphone and the YouTube app's Shorts camera to interact with a new audience. With our multiple segment camera and YouTube's Short creation tools, where you can easily produce short videos up to 60 seconds long.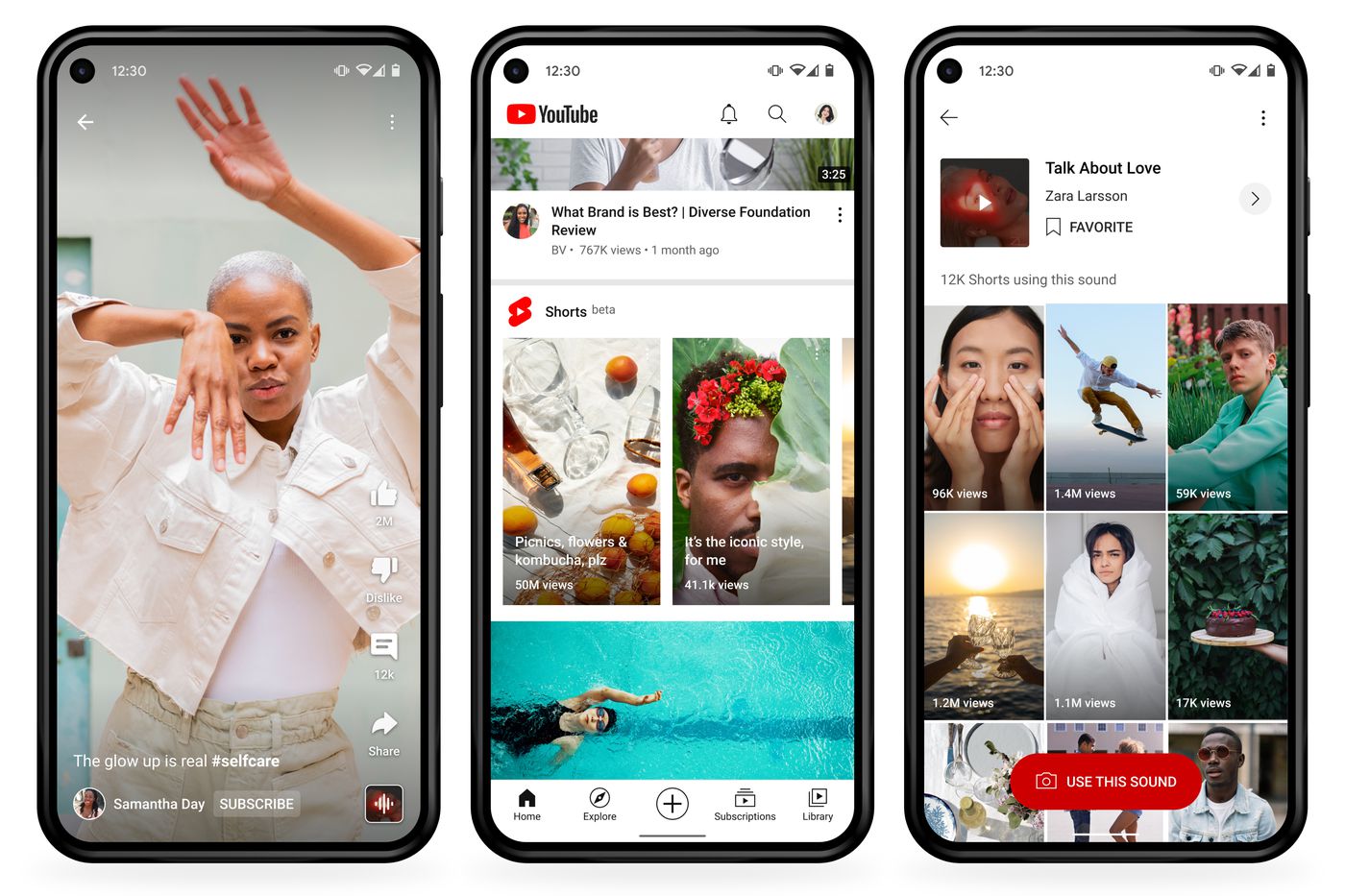 These Are the Ways About how To Create and Upload Youtube Shorts on Pc:
1. Film the Video:
If you're going to film with your phone, make sure it's vertical. If you are shooting the video with a camera, like most people often do when they are outside with their cameras, make sure it is in the vertical position. You would not be able to make a Shorts video if you do not shoot in a vertical position and film in a horizontal position.
2. Import the Filmed Shorts in Your Video Editing Software:
Simply make sure you have a vertical document with a resolution of 1920 × 1080 pixels. After you are done editing the video, save it to your computer so that you can upload it to YouTube later.
3. Now Optimize and Upload Your Shorts Video:
Here written are a few suggestions for optimization – At the start of your title, put your major keyword phrase. The most important ranking variable for your YouTube Shorts videos is the title of the video you created. In the title and description, you should also include the trending hashtag for Shorts. For your YouTube Shorts videos that you created, then the rest of the description and tags are not truly the factors that determine or decide the ranking for the shorts that you have shot and created. If you did not use the Shorts app to make the video, then you can make it up to as long as 60 seconds. If you use the YouTube app's Shorts option, then you can only make it as long as 15 seconds.
How to Optimize and Upload?
Go to the YouTube channel and click the 'Create' button at the top of the page.
Select the option from the display 'Upload Videos' from the drop-down menu displayed on your screen.
And then to upload a file or video, click on the option 'Select Files' or drag & drop it.
Now I am going to drag this file or video, "How do I Increase YouTube Watch Time in 30 Seconds shorts video," on my desktop.
It's now uploading. Because I named the file that way, I already have my title in there.
Include a brief description. Make sure the hashtag #Shorts is included in the description or title. This is the thumbnail frame from your video that YouTube selects for the Shorts shelf.
You can add a custom thumbnail, but it's not required unless you wish to combine it with your usual video thumbnails.
Then select 'No, it is not made for kids' under 'Audience,' under with no age restriction, or add age restriction if you want to.
Next, click the 'Next' button. I'm not going to add a card or an end screen.
Next, click the 'Next' button.
You can choose between private, unlisted, and public visibility under 'Visibility.' I'm going to choose 'Unlisted' for the sake of this demonstration, but you can choose 'Public' or schedule it when you want to be public and seen by other people.
Select 'Save' from the drop-down menu.
Publish your YouTube Shorts video once you've finished optimizing it.
4. Now Publish and Promote Your Shorts Video:
Share your Shorts video on social media networks to promote it. You can now share it on Facebook, Twitter, Blogger, Tumbler, LinkedIn, and other social media sites. Alternatively, you can simply copy the URL.
Close the window by clicking the 'Close' button. To see your video, go to 'Content.' It's here. The back bars are shown next to the video.
Take a look at how the YouTube Shorts video looks on your smartphone.
Tip to increase views
You may also add a section to your YouTube channel's homepage so that it appears on the mobile app's Shorts shelf.
Simply go to your dashboard's 'Customization' section, click "Add Section," and select 'Short Videos.' This area is only viewable on the YouTube app, according to the description.
Also Read: 
Best Drawing Apps for iPhone 13 | Best Arts Apps for IOS in 2022
How to Screenshot on Macbook 2022 | Easy Method
How to Make Rar to Pdf | Rar Converter
As a result, I strongly advise you to create a Shorts section to your YouTube channel homepage from a computer so that your Shorts videos are displayed on the Shorts shelf.
Where can you see your shorts videos?
My YouTube Shorts video appears in suggested videos, YouTube search, the Shorts shelf on the YouTube app, and also in external traffic sources like Google search, as you can see from these real-time statistics.
Does this imply that my Shorts videos can be discovered in the same way that regular videos can?
Absolutely. They may also display in the mobile app's subscription feed.
Best Way to Boom Your Youtube Shorts Video
Absolutely. By incorporating motion in the first two seconds, you can make a great start. Second, use a beginning, middle, and strong finale to properly structure your video. You can even throw in a surprise in the midst. Finally, make your YouTube Shorts video visible by making it vertical and including the hashtag Shorts in the title and description.
So this was the article in which you learned about how to create and upload youtube shorts on pc. And how to get more views and watch time on it and reach more people.